✯ APRIL 2019 ✯
SHEPHERD MARKET COMMUNITY MEETING
The next SMARRT Community Meeting will be held on Wednesday 1st May 2019. We will host two meetings that day and hope that you will be available to pop-out and join us at one of those times.
Date: Wednesday 1st May
Times: 10am -11am & 6pm-7pm
Venue: Hignell Gallery, 12-14 Shepherd Market
Agenda items for both meetings include:
An update from SMARRT and introduction of new Chairman/committee
General market discussion – keeping the market and square tidy – open forum discussion
SMARRT membership going forward
Christmas Lights proposal and fundraising for 2019
Christmas Lights proposal and fundraising for 2020
AOB
Kindly please RSVP by email to scottthephotographer01@gmail.com
✯ DECEMBER 2018 ✯
SHEPHERD MARKET CHRISTMAS PARTY
Shepherd Market is delighted to announce their 7th annual Christmas lighting ceremony on Thursday 6th December 2018.
The cobbled streets, independent shops, restaurants, pubs, and businesses will set the festive tone for the evening.
The Market will be alive from 5:30pm with Christmas carols and vintage tones from The Spinettes.
Make sure you are in the market square before 6:30pm, to watch the lights be switched on by renowned British actress, Dame Joan Collins OBE
Stay tuned for further details…
✯ OCTOBER 2018 ✯
SOLO SHOW- MAD HATTER with Finn Stone. Private View 11th of October 2018
Let us introduce you to the world of Finn Stone, the Mad Hatter. Finn has not just a unique style (wearing a specially designed hat from A Child of the Jago), he is one of the most creative artists in Contemporary Art in the last 30 years!
Our newest exhibition, Mad Hatter will bewitch you in Finn Stone's world of fascinating paintings and sculptures, some of which are never before seen and others that have never entered the commercial market before.
On the 11th of October, Imitate Modern invites you to view these exclusive and coveted works by the Mad Hatter himself. Spanning the mediums of fibreglass, wood, and resin to re-purposing everyday items such as paintbrushes and Lego.
Imitate Modern & Mad hatter Finn Stone, will turn Shepherd Market upside down for an unforgettable evening. What to expect? A world full of fun and imagination inside and outside the gallery.
RSVP: rsvp@imitatemodern.com
19 Shepherd Market, W1J 7PJ, LONDON, Mayfair
Private View: 11.10.18, 6pm – 9pm, Exhibition: 12.10.18-12.11.18
✯ SEPTEMBER 2018 ✯
Maddox Gallery opens two new spaces in Shepherd Market
Maddox Gallery has opened a new site in Mayfair's Shepherd Market this September, as well as launching its first London gallery entirely devoted to limited edition artworks.
Maddox Gallery, Shepherd Market opens at 8 Shepherd Street with a mixed show. The inaugural exhibition will feature artwork by Jean-Michel Basquiat, Richard Hambleton, Mr Brainwash, David Yarrow, Harland Miller and The Connor Brothers.
Also located in Shepherd Market, Maddox Editions launches on Shepherd Street and will focus entirely on limited editions from the Maddox Gallery roster of artists including The Connor Brothers, Dan Baldwin and hyperrealist painter, Mike Dargas.
✯ MAY 2018 ✯
TiTU #gyozadreams
TAKE A LOOK AT SHEPHERD MARKET'S NEWEST RESTAURANT
Titu is a small 16 seat space offering the finest handmade gyoza, colourful Asian-inspired meals and snacks. An all-day operation serving breakfast, lunch and dinner, as well as coffee and cocktails. A pared-back menu offers a selection of mains and desserts, with a focus on high-quality ingredients and quick service. All dishes are also available for take-away.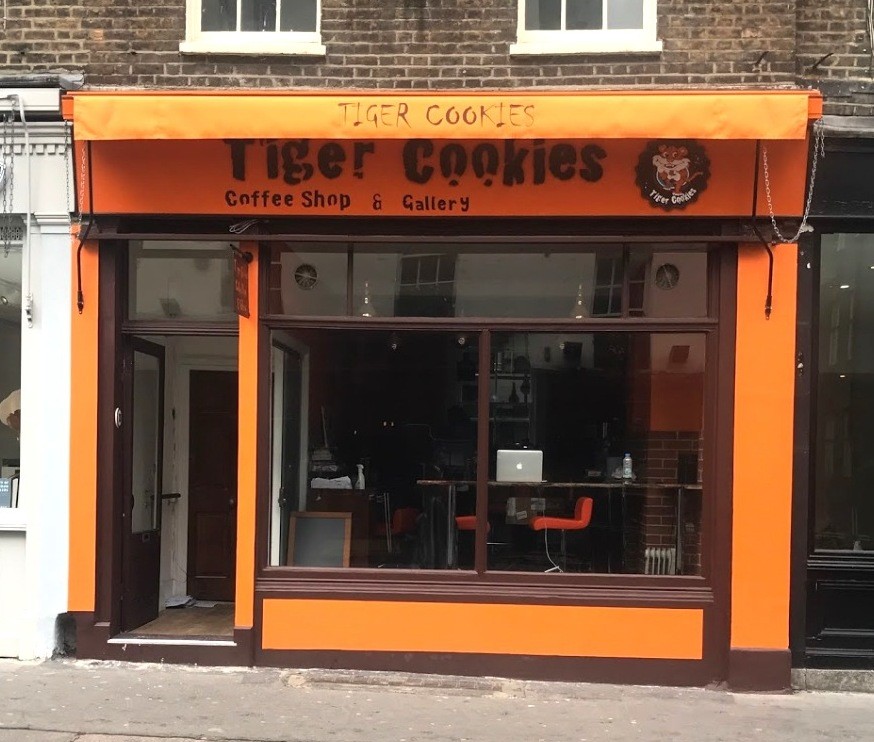 ✯ APRIL 2018 ✯
TIGER COOKIES OPENS!
After months of preperations Tiger Cookies has opened its doors on Shepherd Street.
ABOUT TIGER COOKIES
It is said that delicious taste is the key to happiness. That's why we strive at Tiger Cookies to serve our customers with the best recipes and flavors of cookies made by skilled hands with special and innovative care. It is mainly designed to raise the concept of cookies to a higher advanced level utilizing cultural flavors of QATAR, Gulf, and international inspiration. We are proud to be the leaders in preparing variety of cookies' styles supplied with supreme chocolate fillings as well as many flavors inspired by Arab legacies such as the Arabica coffee aroma, saffron, cardamom, and other international flavors.
✯ DEC 2017 ✯
CHRISTMAS PARTY 7th DECEMBER 2017
The festive magic of Shepherd Market returns this year, official celebrations commence at 6pm, with onstage entertainment during the evening, and a performance from a local choir in anticipation of the lighting ceremony at 7pm with Mr John Cleese.
The event will close at 10pm, with a complete close-down by 11pm. Throughout the evening, Shepherd Street will host several interactive festive games, so visitors will have plenty of entertainment after the lighting ceremony finishes.
✯ MAY 2017 ✯
THE CACTUS HOUSE AT HIGNELL GALLERY
The Cactus House exhibition is transforming Hignell Gallery, 11th May to 3rd July 2017. Ben Russell, trained stone carver, is the man behind this extraordinary installation – his first solo exhibition no less. All sculptures have been hand carved by Ben himself, with varying pieces and sizes making the pieces collectable, yet affordable. Welcome to the market Ben!
Hignell Gallery
12-14 Shepherd Street, Mayfair, London W1J 7JF
info@hignellgallery.com | T: +44 (0)20 74994528 | hignellgallery.com
✯ MARCH 2017 ✯
MADDOX GALLERY AT BANKROBBER
After launching in 2015, Maddox Gallery has just opened their second gallery space at Bankrobber in Shepherd Market. The gallery will play host to many artists exhibitions throughout the year and is delighted to be joining the Shepherd Market set.
5 Shepherd Street, Mayfair, London W1J 7HW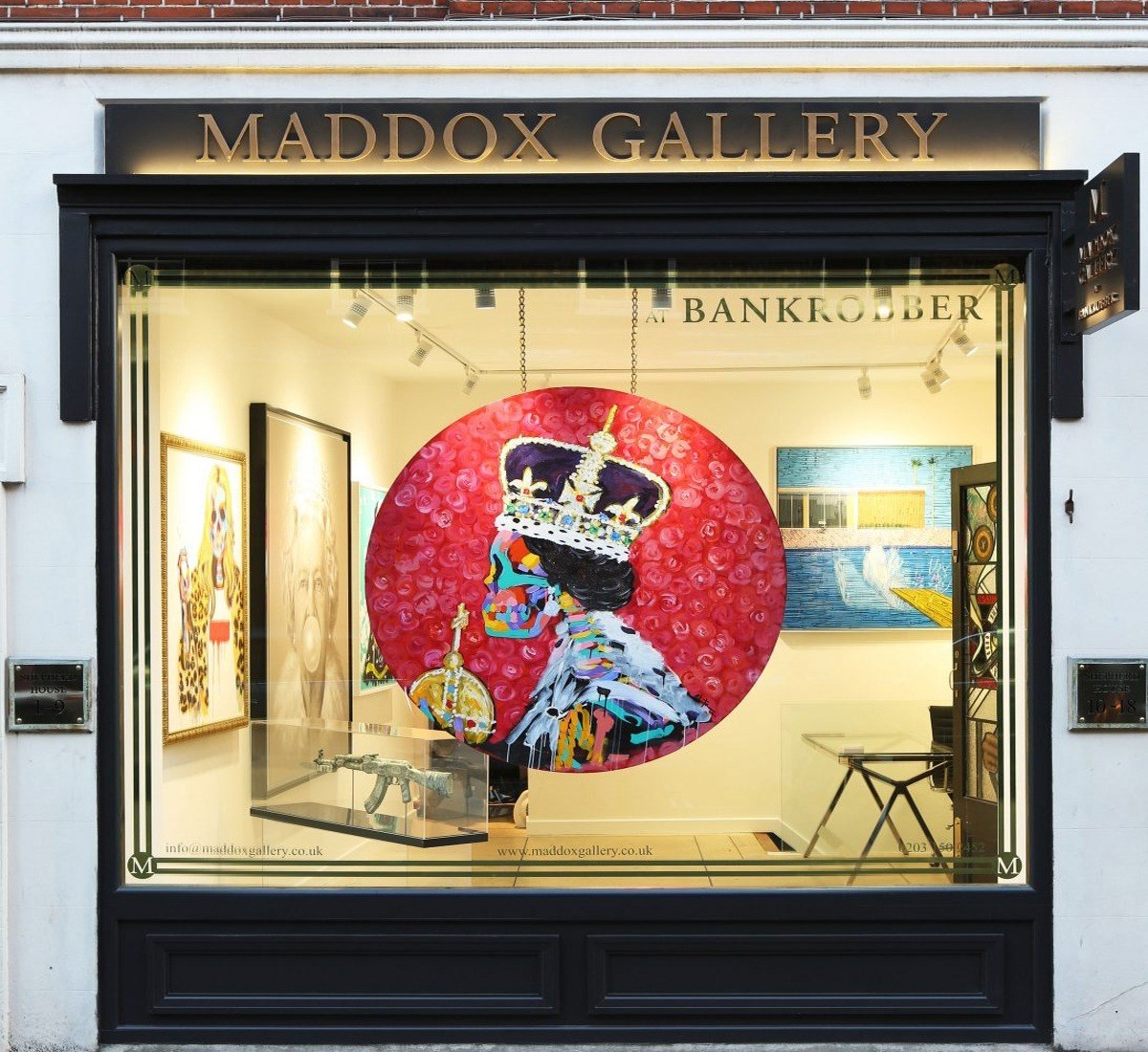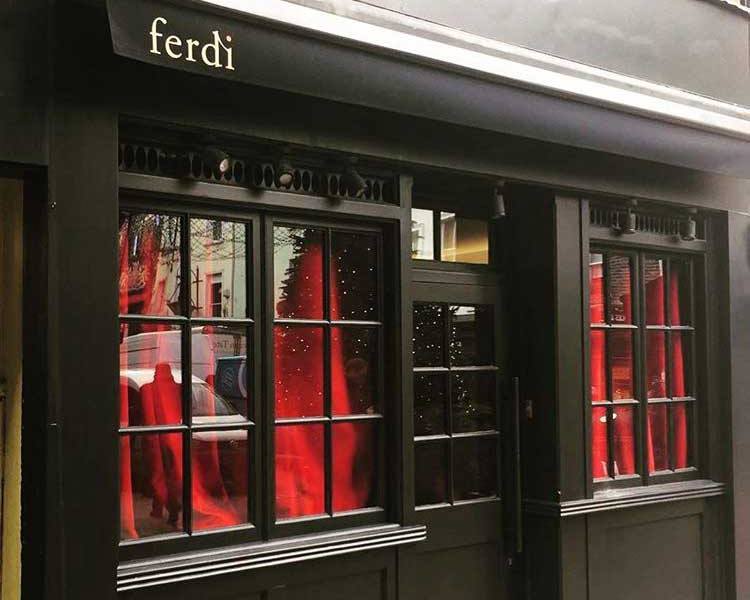 ✯ FEB 2017 ✯
FERDI PARIS COMES TO SHEPHERD MARKET
Famed Parisian brasserie, Ferdi, opened its doors just recently in the former The Old Express location. Diners can expect to enjoy the classic signature dishes, al fresco overlooking the market square.
Reservations: 07375 538309 (SMS)
30 Shepherd Market, Mayfair, London W1J 7QN
Shepherd Market Wine House Opening
✯ March 2016 ✯
Shepherd Market Wine House has undergone major refurbishment after opening as a pop-up in November 2015 for 6 weeks. The venue comprises a wine retail space with a tasting area and seating for 16-18 on the ground floor and tables outside. There is an intimate semi-private tasting room for 8 alongside a seating area for 12 – 14 in the cellar.
Shepherd Market Wine House aims to source an eclectic selection of wines from around the world with excellent vintages ready for drinking immediately. Up to 20 wines, including sparkling and Champagne, are served by the glass with platters of cheese, olives, pate, terrines and charcuterie to share.
In addition, the innovative Coravin system will enable customers to taste a small selection of fine wines by the glass, with wines changing frequently. Bottles are available to buy for takeaway or can be delivered locally. Worth noting is the entry-level Champagne, Generosite Noire, Blanc de Noir, which is made by the students of the Avize Viti Campus with the Champagne Sanger Cellar Master.
Heading up the Shepherd Market Wine House team is sommelier, Ben Van de Meutter who joined from Butler's Wharf Chop House where he was Head Sommelier. Prior to this Ben started his career in his hometown of Antwerp at the Hotel De Rosier. He became a Certified Sommelier in 2003 and Cellar Master for a luxury cruise liner group before moving to London in 2013.
Opening Times: Monday–Saturday 11am–11pm / Sundays 12noon–10pm
Address: 21-23 Shepherd Market, London, W1J 7PN
Tel: 0207 499 8555
HIGNELL GALLERY OPENING
New Modern and Contemporary Art Space launches in Shepherd Market
The gallery focuses on artists at the forefront of Modern and Contemporary sculpture with a calendar of exhibitions and events scheduled for 2016 and beyond. Its opening exhibition showcases a selection of the twentieth century greats of Modern British sculpture in line with this burgeoning sector of the art market, including works by Henry Moore, Barbara Hepworth and Lynn Chadwick. The launch show will also include works by the next generation of sculptors with Hignell's stable of living artists including Peter Randall-Page, Sophie Ryder, Johannes von Stumm and Nicole Farhi.
On opening the gallery Hignell said;
"I am exceptionally excited about opening the gallery in the beating heart of Mayfair, Shepherd Market. By launching a new gallery in Mayfair we have bucked the trend of West End gallery spaces giving way to big fashion brands. Sculpture has recaptured the public imagination and there is a fresh appetite for this compelling genre. We are already achieving our plans to show the best and most exciting artists."

12-14 Shepherd Street, Mayfair, London W1J 7JF
info@hignellgallery.com | T: +44 (0)20 74994528 | hignellgallery.com
ALL ABOARD 'THE NYETIMBER' THIS CHRISTMAS!
✯ 3rd December 2015 ✯
Celebrate with Nyetimber at Shepherd Market
Christmas 2015 is on its way; join us to kick-start the festivities with a complimentary* glass of England's finest sparkling wine on 'The Nyetimber' – a beautifully reimagined 1968 Routemaster bus, between 6:00pm – 7:00pm at Shepherd Market on 3rd December.
Watch actor, writer and presenter, Michael Palin CBE, switch on the Christmas lights at 6.30pm in the original Mayfair village with a glass of the CSWWC 2015 Gold Medal winning Classic Cuvee 2010. Gentle bubbles pervade this pale golden wine. With toasty, spicy aromas supported by honey, almond, pastry and baked apple flavours, this is a very fine and elegant wine - the perfect aperitif to have before exploring the nearby boutiques and luxury shops for your Christmas gifts.
For over 25 years Nyetimber has had a single aim: to make the finest English sparkling wine, one to rival the very best in the world, including Champagne. A true pioneer, Nyetimber was the first producer of English sparkling wine to exclusively grow the three celebrated grape varieties: Pinot Noir, Pinot Meunier and Chardonnay. Nyetimber is made from one hundred percent estate-grown grapes and is regarded as England's finest sparkling wine. Owner and Chief Executive Eric Heerema and winemaker Cherie Spriggs are committed to producing wines of exceptional quality.